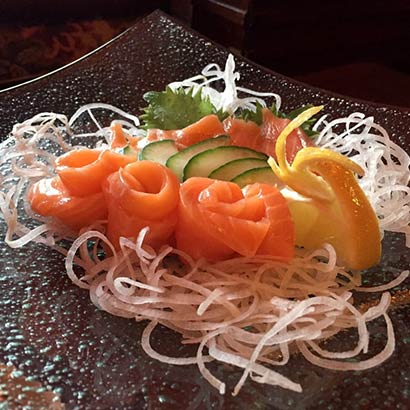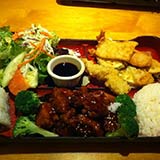 Shangri La Asian Bistro & Sushi Bar
Welcome to Shangri La Asian Bistro Sushi Bar in Lodi, CA, our concept is a dedication to delivering consistency through recipes and quality. Our food & menu is literally going to "touch the heart". At Shangri La Asian restaurant, we pride ourselves on offering a consistently exceptional product at a reasonable price. Fresh and bursting with authentic flavours is what Shangri La Sushi Bar has to offer. "The Kids" will have the entire family smiling from ear to ear while savouring one of the best sushi&rolls you'll ever have in your life.We believe that it is simply not enough to just provide our customer with their favourite dishes, we persevere to make it our constant business to strive to improve on our recipes to bring the highest quality and taste satisfaction with exceptional value for money.Our food reflects and encompasses the philosophy behind our restaurant: we believe that only fresh and little-handled ingredients can retain all their nutritive properties and thus their taste and flavour.
Always freshly made sushi and rolls are Asian style presented and tastes delicious. Be it spring roll or Sashimi, be it vegetarian or gluten free options, everyone can find and enjoy what their needs at Shangri La Asian. We provide diversity in our food items and use simple condiments to add flavour to our food. You will also get light dipping sauces, citrus, miso, wasabi, pickles and soya sauce with the main course.We combine all the techniques from other cuisines and add magical spices to get a titillating food experience. We assure you; each dish arrives to you with incredible aromas and so beautiful texture that it almost makes you forget about everything else.
Come and enjoy the atmosphere at 203 S School St A, Lodi, CA with the modern twist and a feeling of Asian Fusion Cuisine in a real tradition. Your tastebuds will be mesmerized.We hope to see you soon.
good food with fresh ingredients
The Gallery
Take a Look Inside!